AR Business card Tailor-made design services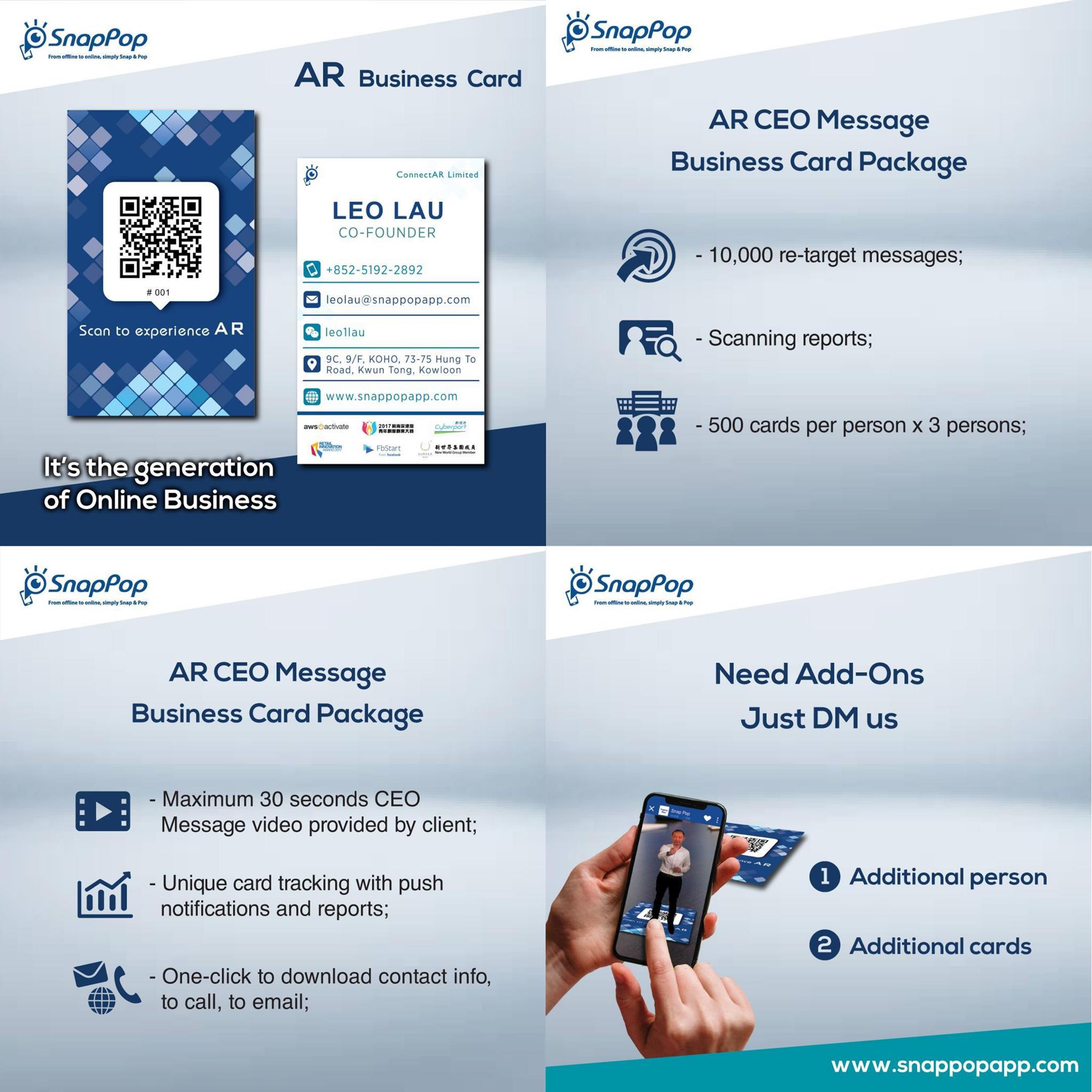 (AR Business card Tailor-made design services)
Think that conventional business cards are boring
?
Wanna receive and send
#cuttingedgebusinesscards
with the latest AR technology?
Now we introduce the unique AR business card to you
Users can simply scan your AR business card and pop up your AR and 3D video for introducing you and your company
You can track who scan your AR business card and send him/her
#notifications
and
#promotion
Please check the photo for details! Also, please watch a video for the demo.
Contact us if you are interested!
========================================================================